Rumors are running rampid about town that
Lauren Conrad
recently hooked up with
Audrina Patridge's
(sometimes) man,
Justin Bobby
.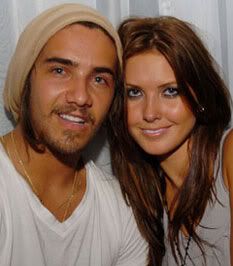 Why
Audrina
would put up with this dude in the first place is a whole other topic. She should know that she could never possibly love him as much as he loves himself.
So, back to the love triangle.
Audrina
commented on her own
blog
this morning about the situation. This is what she had to say:
"

I woke up this morning and it seems like just about every gossip magazine or blog has a story about

Lauren

hooking up with

Justin.




I'm not sure what to believe. Though

Justin

and I have not been exclusive for quite some time, these rumors are very confusing and hurtful.




I can't comment on whether they are true or false.

"



In response to this,
Lauren
shared her own thoughts with
In Touch
. She said,
"These accusations are so crazy it's difficult for me to take them seriously. While my usual taste in guys isn't always perfect, I do prefer they shower regularly.

"



Ooooh ouch snap! Did you hear that?
Justin Bobby
not only looks stinky, he IS stinky.
It is kinda funny that
Lauren
felt the only way to put this rumor to rest was to throw
Justin Bobby
under the bus though. Kinda fishy.
Just the same, it doesn't seem like
Audrina
is buying it.
Justin Bobby
needs to release his own comments on this. That would settle it. Perhaps to
Dirty Dog
magazine?