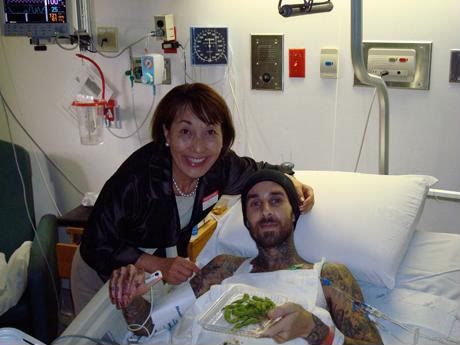 Travis Barker posted a little update on his MySpace page and it looks like he's healing up pretty well.

He said:

"Just another quick one to let everyone know that I think Im getting out of the hospital soon :) I can't wait to get out of here and be home with the babes. The doctors say Im healing up quickly and I'm gonna be out of here b4 you know it."

Travis also mentioned that he received a special delivery from his favorite restaurant Matsuhisa. Travis has good taste because that is one of the best restaurants. Pun intented.

On hospital life, Travis says that "The staff here is THE BEST," but he flipped the bird at hospital life in general. Can't blame him one bit.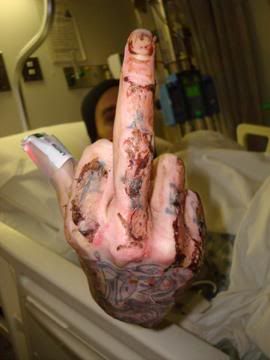 Photo credit: via Myspace