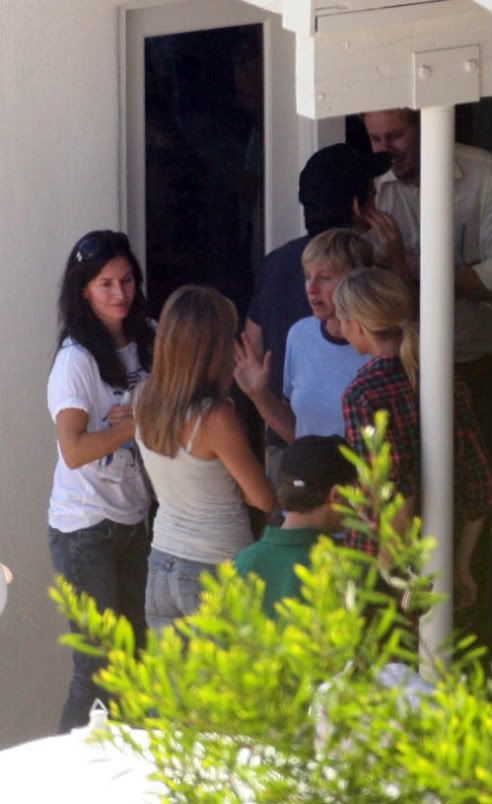 Sacha Baron Cohen and Isla Fisher threw a BBQ birthday party for their daughter, Olive, over the weekend for her first birthday.
All of Olive's closest friends were there including: Ben Stiller, Jennifer Aniston, Courtney Cox, and newlyweds Ellen DeGeneres and Portia de Rossi.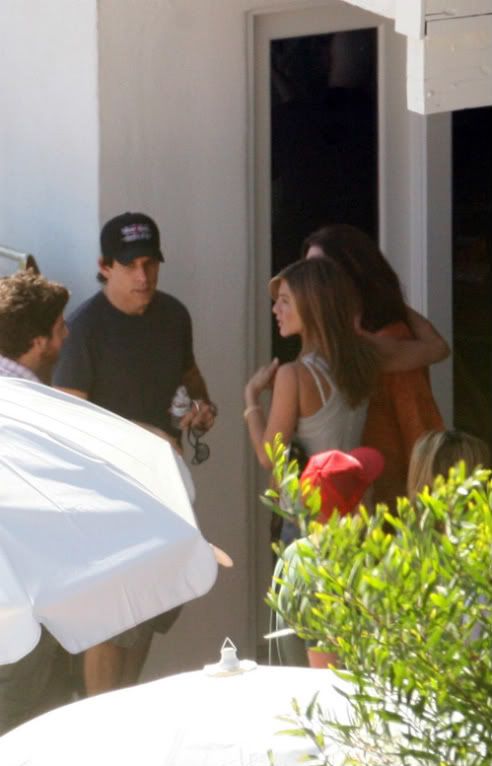 No sign of the Jen's on-again-world's-best-schmucky-boyfriend, John Mayer. He was busy blogging about her.
Photo credit: INF Daily