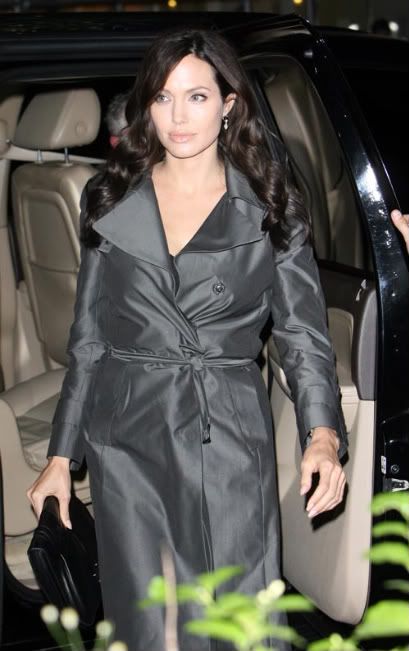 Not bad for a mother of SIX, huh? The absolutely gorgeous Angelina Jolie had a night out without the kids in Manhattan tonight.
As I
mentioned
previously, she along with her significant other,
Brad Pitt
, landed in New York this week with their six-pack-posse in order for
Angelina
to promote her new film
"The Changeling."
Angelina
reportedly got a chance to slip away to have dinner tonight with a few co-stars from the film.
Looking good mama!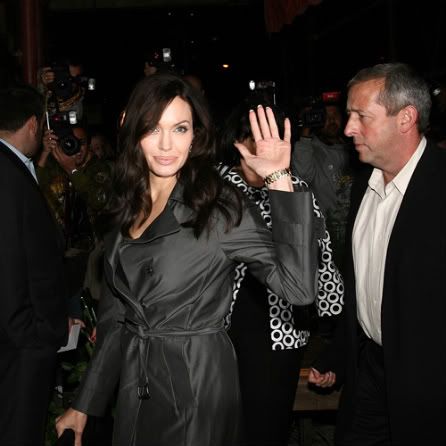 Photo credit: Inf Daily