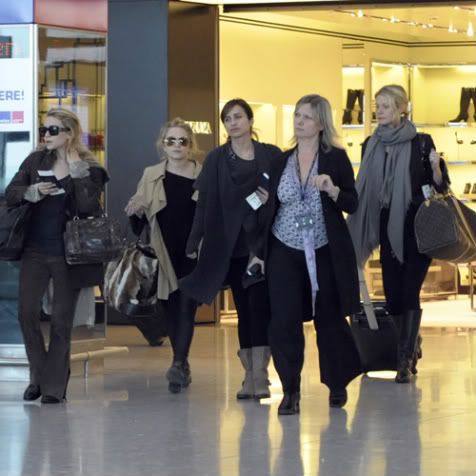 You just never know who you'll run into at the airport. The Olsen twins bumped into Gwyneth Paltrow at Heathrow Airport today and all three were bundled-up and headed for New York. It's hard to imagine seeing people all wrapped up in layers considering it's still blazing f*cking hot here in Los Angeles.
By the look on her face, Gwyneth seemed to get a kick out of the twins who had been in London to promote their new clothing line, The Row.
Don't they have enough money yet? How many lines have they had already? Remember all that kiddie merch?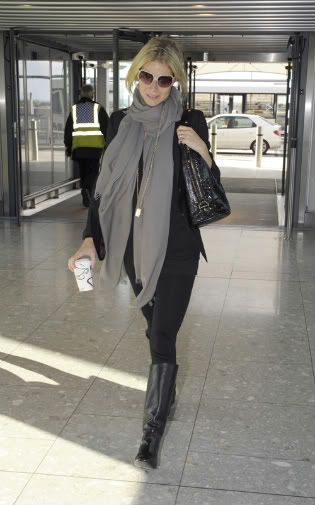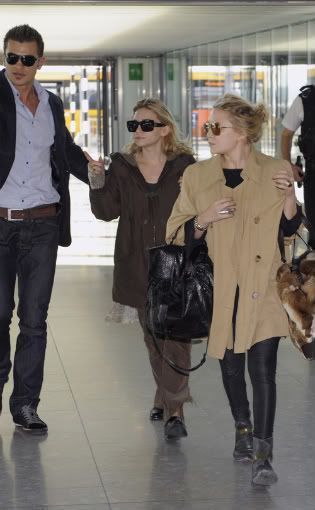 The Row. A short video showing the collection and what its like for a woman to decide what she's going to wear when she has PMS.
Photo credit: FlynetOnline.com