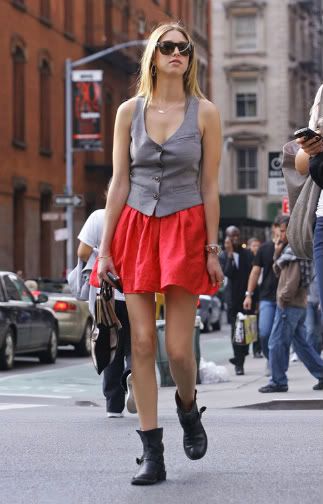 As Whitney Port was shopping in Soho looking like a rebel diva yesterday, her new clothing line that she co-designs with friend Adrienne Baravetto, hit the racks at Kitson in L.A.
Whitney's line Eve & A that she launched for Fall 2008, consists of 17 pieces for the young urban contemporary female. The prices aren't cheap though so it'll have to be designated (get it? design-ated) for the RICH-young-urban-contemporary-female.
I think that all of "THE HILLS" girls ask waaaaay too much for their clothes. I'm not saying that I don't get the concept of trying to milk it while you can. Everybody needs to get when the getting is good.
But they are trying to milk the wrong crowd. The people who could actually afford to buy their clothes aren't going to. They're gonna buy another label, like Diane Von Furstenberg or something that they know. On the other hand, the people who would totally buy their clothes if they could, can't afford them. They can only afford to shop at places like Forever 21, H & M or Khols.
Food for thought ladies. Market research.
Eve & A ruffle collar dress $345 at shopkitson.com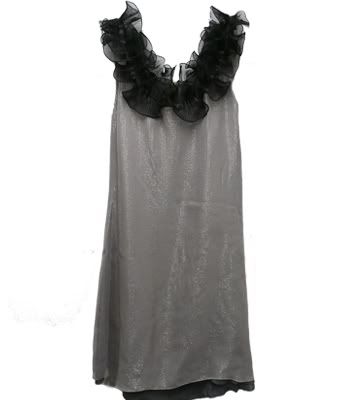 Photo credit: SplashNewsOnline.com