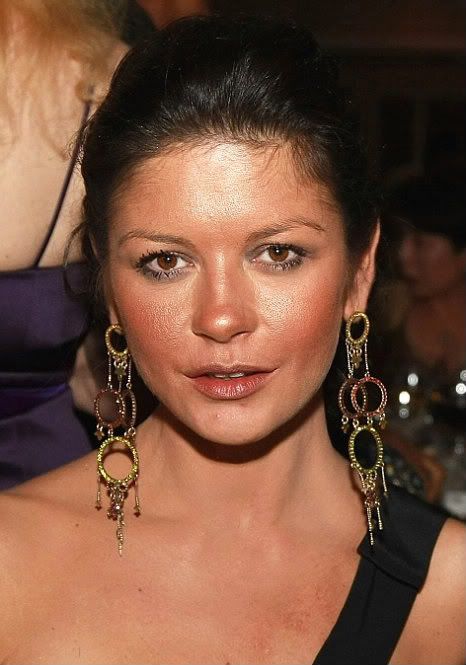 Photo credit: Getty Images
What in the eff happend to Catherine Zeta-Jones? Wow-za! I'm not even sure where to start.
Did she fall nose-first into a mountain of bronzer? Do they not have a dermatologist on the island of Bermuda? Did she forget to hydrate? No eyebrow pencils on the island either? Clearasil? The funky dark rash on her chest, what's that?
Was Michael mad at her when they were getting ready to go to the UN Gala event in New York and got her back by telling her "Yes darling, you look marvelous!" ?
Cuz I never thought I'd say these words but Michael Douglas (Yes, I think you know what I'm about to say) looks better than Catherine Zeta-Jones. And that just ain't right.
Photo credit: AP
One last thing. What is she wearing? Or I guess a better question would be...why?
OK, I'm done here.

Photo credit: Splash News Online