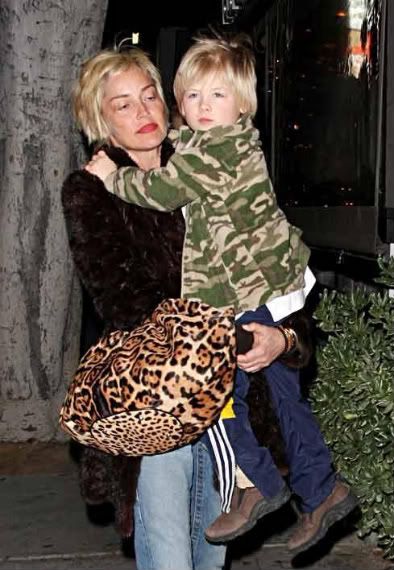 I mentioned a few days ago that Sharon Stone had lost custody of her son Roan, per court documents that were released stating that fact. But Ms. Stone is saying it just ain't so.
Fox News online is reporting that they have confirmed with Sharon's lawyer, Martin Singer, that the actress went to court in hopes of gaining permission for Roan, 8 , to be enrolled in a school in the Los Angeles area (where she resides) rather than in Northern California, where he currently lives with his father and her ex-husband, newspaper executive Phil Bronstein.
The request was rejected and according to the court minute order dated Sept. 12, this was because Bronstein "can provide a more structured continuity, stable, secure and consistent home for the child."
The order is permanent unless there is a change of circumstance, meaning if Bronstein moves out of San Francisco.
I don't know about you, but to me it sounds like Sharon Stone lost custody of her son, no matter how they spin it.
Photo credit: Pacific Coast News