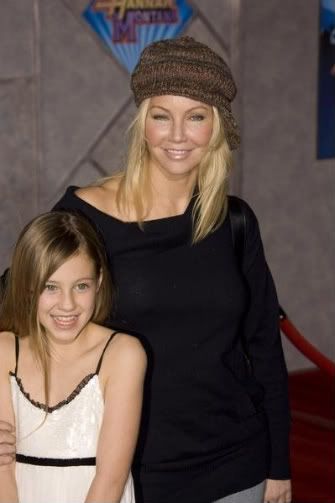 Heather Locklear of all people, was arrested on Saturday night in Santa Barbara.
She was arrested on suspicion of driving while impaired. Law enforcement officers say that alchohol was not a factor but they are conducting tests to determine if she was under the influence of drugs.
Heather was released on her own recognizance, without having to post bail.
Poor Ava. Both of her parents were arrested in the same year for pretty much the same thing.
Heather's ex husbnad and Ava's dad, Richie Sambora, was arrested in March and pleaded no contest to a DUI. Ava was driving in the car with her dad when this happened and had to witness daddy being hauled off by the cops.
At least this time, she wasn't driving in the car with her Heather, so she didn't have to see the same thing happen with mommy.
I think it's time for some family therapy. Wouldn't you say?
Heather checked herself into a medical center last June in Arizona for anxiety and depression. Maybe she took too much Valium before she drove yesterday???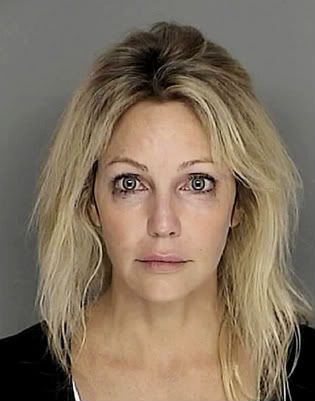 Photo credit: Steve Granitz / WireImage