I didn't go to
Fashion Week
. I've stayed home and watched my friends dog instead so she could go to
Fashion Week
. I figured, who wants to be around all that fashion and glamour when I could be home dog sitting instead. Wait... huh?
I know that we are all still trying to figure out which way we're going to go with our Fall styles because lets face it, it's not even cold yet. It's not even sort of cold yet. We're still wearing our summer clothes for f*cks sake, but fashion doesn't wait for anyone. It keeps moving forward towards the future, in warp speeds, even though its destination may be to a place we've all been before.
This
Spring 2009
, it looks like thats the case. The look, or should I say looks for the Spring, are a combination of the
60's
,
70's
and
80's
. So, you are going to be able to pick your favorite era and roll with it. Or better yet, mix it up depending on whatever mood you're in, and roll with that.
My favorite is always the
Peggy Lipton
style of the
60's
. And for whatever floats your boat, there will be something funky and cool for you to wear too.
Diane Von Furstenberg
2009
-
Getty Images
Diesel Black Gold
2009
-
Getty Images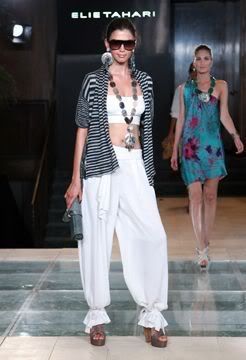 E
lie Tahari
2009
-
Getty Images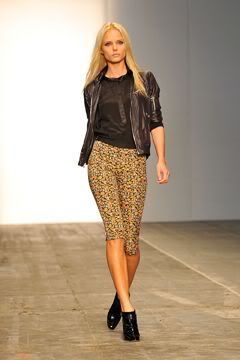 Rag & Bone
2009
-
Getty Images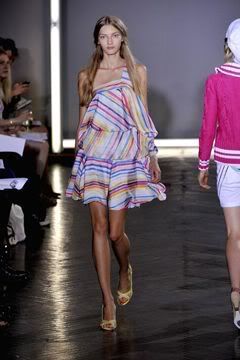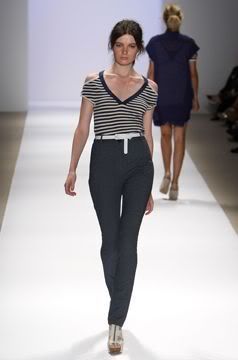 Charlotte Ronson

2009

-

Getty Images