The
Malibu
home of
David Duchovny
and
Tea Leoni,
located in the
Carbon Canyon
area, has been bought by
Mel Gibson
for $11.5 million.
Maybe
Tea's
getting ready for her half of a divorce settlement.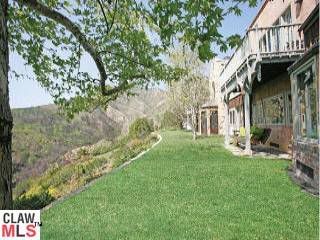 According to public records, The main house has five bedrooms and four bathrooms in 6,578 square feet. There are unobstructed canyon and ocean views, and the property is private, sitting on 5.5 acres. There is a two-room guesthouse over the three-car garage. It also has two swimming pools, one a regulation lap pool. The property has an old-world feel to it and was considered to be fairly priced for its primo location and quality construction.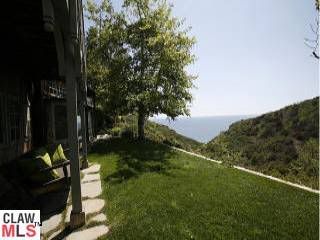 Mel
already owns what seems to be half of Malibu. I can't imagine what he needs another property for. He has a
huge
family compound for his
huge
family, just a few miles from the new
Carbon Canyon
digs.
Gibson
, who seems to have race issues, probably has some
"special"
plans for the neighborhood involving hooded white robes.
Photo credit: celebrityhomesphotos.com/AP photos