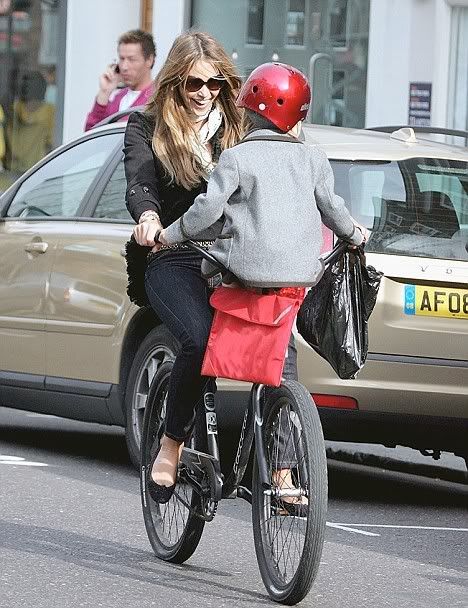 A lot of Londoners were a wee pissed off and think'n that Elle Macpherson was a total barmy last week. Elle rode with her 5 year old son Aurelius Cy on the handle bars of her bike through the busy streets of Notting Hill after she picked him up at school. What a wanker!


However, the Queens people were much more pleased with Helena Bonham Carter. Not only because she has way better style than Elle, with her granny work shoes and knee high socks, but also because she traveled to her 4 year old son Billy Ray's school in Primrose Hill, putting safety first. He was buckled in, snug as a bug.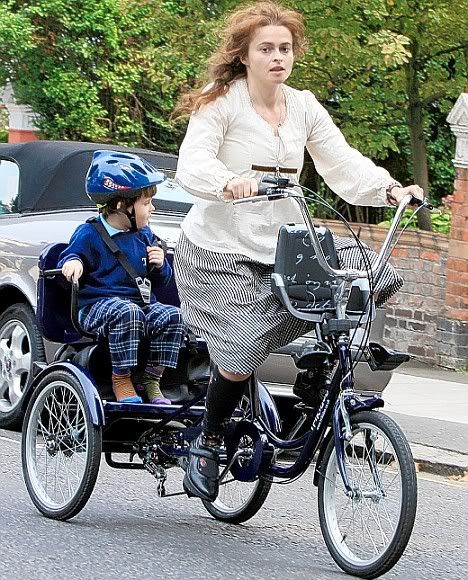 Londoners gave three cheers to mummie Helena for safety. Meanwhile, they are planning to tar and feather barmy Elle. Stay tuned for further developments...