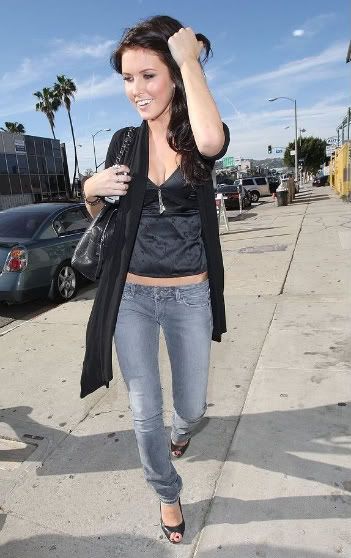 I didn't mention it yesterday because I was waiting for confirmation, but there had been sightings of a moving truck at the house Audrina Patridge shares with Lauren Conrad and the snitty little troll known as "Lo."
It was looking like Audrina was moving out of the house and now it is confirmed. Audrina did indeed move out. She confirmed it with In Touch magazine.
I'm sure Audrina is doing the happy dance in her new place!
It does not look like the reason for Audrina moving out is (we all know the reason. Lo is a bitch!) because she's getting her own show. A spokesman for MTV said, "MTV has no plans for a spin-off with Audrina."