It's kind of hard to believe, but the amazingly talented and long-time
Vanity Fair
photographer,
Annie Leibowitz
, is finding it hard to pay her bills right now.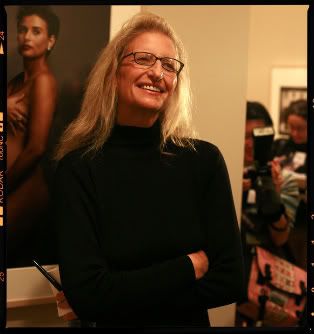 Annie
has always seemed to get the really cool gigs on top of the $2 million a year gig that she has going with
Vanity Fair.
But I guess the economic disaster has even been knocking on her door, as it's being
reported
that
Annie
has accumulated $715,000 worth of debt.
This all seems a little odd but you never know what's going on with people. Or maybe I should say you never know what is going on with your accountant.
The allegations are that
Annie
is a year overdue in paying for renovations done to her Greenwich Village townhouse, owes money for unpaid taxes, an aborted book project and rental equipment.
I dunno. Like I said, the lady gets a lot of great gigs like the one she just had with Louis Vuitton. I loooove this photo of Keith Richards! How rad is this? You know she must be getting paid well for jobs like this so $715,000 in the debt does not make a lot of sense to me.