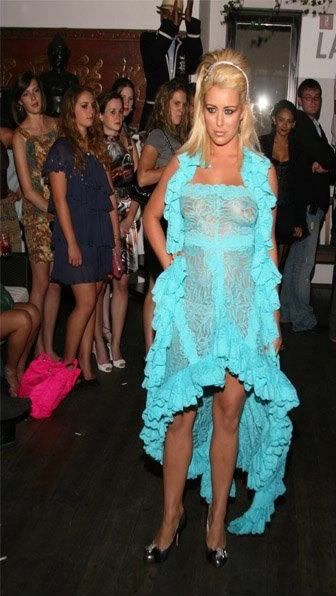 Aubrey O'Day
of
Danity Kane
must be feeling neglected in the attention department because she went shopping for some when she decided to put this outfit on to her body, walk out of the motel in it, ride the subway wearing it and strut herself into the building where she knew that lots of people and lots of people with camera's would be there to look (I mean point and stare) at her and take her picture.
I realize that she may have been trying to get into the spirit of things at the
Nico & Adrian
fashion show, but a glass of champagne and some Red Bull could have done the trick too.
Another tip. Put your knees together young lady.