Remember this guy? The studious-gap-t shirt-wearing-college-student-coffee-house looking singer, John Mayer? Remember him?
These days he's looking more like he'd rather be somebody else. Like maybe ah... the take-no-prisoners-amazing-Red-Hot-eccentric-Chili-Pepper-will-clean-the-floor-with-you-even-in-a-guitar-hero-challenge, John Frusciante.
Ever since last year when Rolling Stone magazine crowned both of them as 2 of the new Top 20 Guitar Gods, Mayer has been morphing himself into what looks like to be, John Frusciante.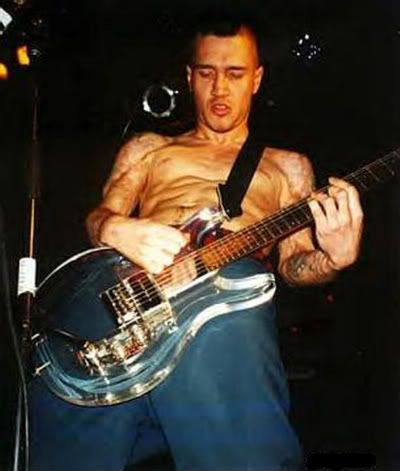 His hair has gotten shorter and shorter and shorter and now it is buzzed off...like Frusciante.
His collection of tattoos has grown up and down his arm...like Frusciante.
And the guy who used to keep his shirt on while he played is now shirtless...like Frusciante.
John Mayer wants to be John Frusciante, no?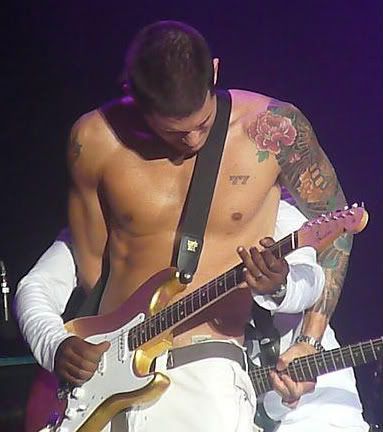 Watch The Rolling Stone Frusciante & Mayer Video
You decide. This was last year. When Mayer was still himself.