Cher
is selling her amazing Malibu pad. The house is one of my favorite's in LA because she has the best views in Malibu hands down. I sigh a little everytime I drive past it.
The price tag on this baby is $45 million. Wouldn't you rather live in
Candy Spelling's
new apartment for the same price? Nooo!
The house which was built in 1992, sits on 1.7 acres but gives the illusion of having more land. It has 6 bedrooms, a gym, a theater, 7 bathrooms, a tennis court and a pool.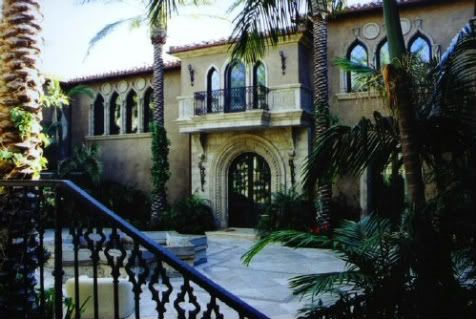 Cher
had sold all of her gothic furniture that had filled the house about 2 years ago because at the time, she said that she was looking for a change. According to the new listing, the home furnishings are now more beach-resort-ish.
I don't know why she's selling this place. I thought that it was her dream home. Or, maybe that was me who I was thinking about.
Close-up of the details
All I have to say is VIEWS VIEWS VIEWS.
I can't imagine that where ever she is going to next could possibly be better than this.
Does anyone have $45 million that I can borrow?