Harper's Bazar says that what's "IN" is florals for Fall and what's "OUT" is being afraid of florals for Fall.


The thought of florals in Fall can make me cringe, even living in southern California where you can pretty much wear whatever you want. But even I can appreciate a beautiful floral dress in the Fall like the one by Erin Fetherston pictured above. Can you dig it?

Aside from the floral look, the major look this Fall is BOLD accessories. Be BOLD! Put the tiny necklaces away and STAND OUT in the crowd. Slip on some fire engine red Mary Jane pumps.

Also, BERRY is the color this Fall. That's good for me. I love berry colors!
Here is a list of some MUST HAVES for Fall 2008: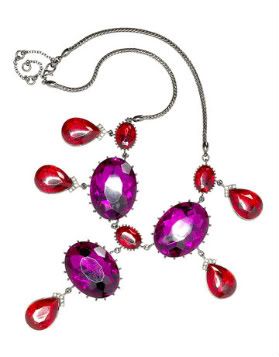 A bold berry necklace by Gerard Yoska
Photo credit: Simon Burstall

Maryjane Pumps by Sam Edelman
Photo credit: Simon Burstall


Cool clutch bags are "IN".
Clutch by Hobo International

Ethnic bangles by M.C.L. by Matthew Campbell Laurenza
Photo credit: Davies + Stern
Beautiful feminine blouses are "IN".
Blouse by Stella McCartney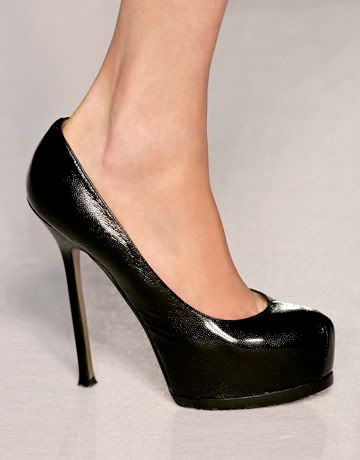 Clunky heels are "OUT" . Sleeker pumps are "IN."
Pumps by Prada
Pair up a sweater with a cool belt and cinch in the waist.
Sweater by Gap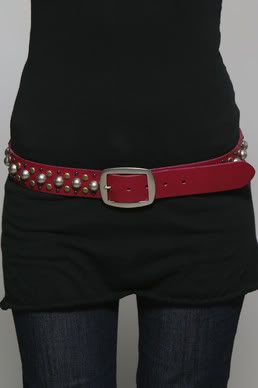 Belt from Couture Candy
Just to clarify, I'm not saying that you must have these items. I'm saying that you should try to incorporate these type of looks into your wardrobe...if you care about these type of things. And I know you do, you little fashionistas.