You may or may not know who he is, but Jason Becker is one of the most talented musicians in the world, with a spirit like no other.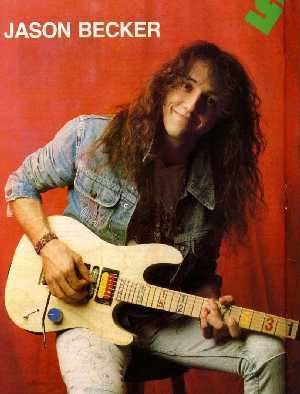 If you 've never heard of him before, there is probably a reason for that. While just entering his prime at the age of 20, Jason was hit with the horrible disease of ALS, also known as Lou Gehrig's Disease. Only one week after joining David Lee Roth's band, as Steve Vai's replacement.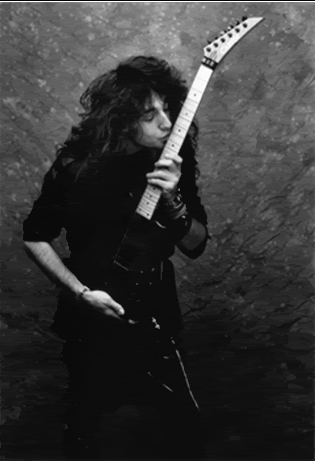 He had started showing signs and he didn't know what was happening to him. David Lee Roth assumed that he had a substance abuse problem.
Although he finished recording the album with them, he was not able to go on tour with them.
That was in 1989 and Jason was given only 5 years to live. Well, I'm happy to report that Jason is alive and well and still going strong, only he does it from a wheel chair or a bed and without speaking or moving.
He has not been able to move or speak for about 20 years now. He can smile his beautiful smile though and he communicates with his eyes.
His father Gary, came up with an eye chart system a long time ago, so that Jason would be able to communicate. Jason moves his eyes to correspond with a letter. Yes, that's a lot of eye movement but his family and friends (his care-takers) have got it down to a science.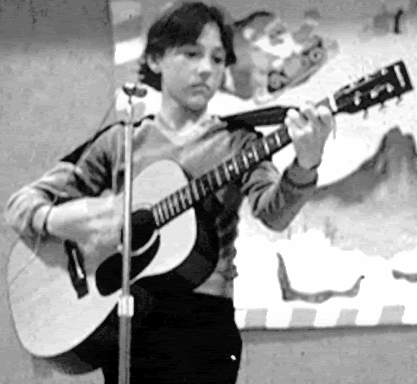 Through computer technology,
Jason
was able to compose and release an instrumental musical masterpiece in 1996, entitled
Perspectives
. He began writing the music before the
ALS
had completely crippled his movement. He used his guitar until he was unable to use both hands at which time he used a keyboard.
Jason
continued to compose while his disease worsened at which point his friend
Mike Bemesderfer
helped him with a music-composing computer program which could read the movements of his head and eyes enabling
Jason
to continue to compose after he lost control of his entire body.
You should really listen to his music. Even if you're not into instrumental, I guarantee, it will still blow you away. It is so beautiful that it makes you want to weep.
My favorite song is "Higher."
In 1999,
Jason
released
Raspberry Jams
, which contains various un-released demo tracks. And then in 2003, he released
Blackberry Jams
, which contains demo-tracks and alternate versions of songs that were later reworked and published into other albums.
Efforts have been made from friends of Jason's to help raise money for him to keep him alive. Although, the efforts have not always been successful, at least there is always hope. Eddie Van Halen helped to orchestrate a fundraiser in Chicago at one point where he and Jason were under the impression that the money from the fundraiser would donated to Jason. In the end, the money was donated to an ALS foundation which is good for them, but does not help Jason's plight at all.
Two tribute albums were made to benefit
Jason's
medical expenses with contributions from friends
Steve Vai
,
Paul Gilbert
,
Marty Friedman
,
Joe Becker
,
Rusty Cooley
and
Mattias Eklundh
. The albums are
Warmth In The Wilderness I
and
Warmth In The Wildreness II
.
No one has expected Jason to live this long. He is 39 years old now. He is a medical miracle. It is VERY expensive to keep him going everyday. To keep him alive. Which is his right. His body may not be working the way he'd like it to be working, but his mind is just fine. He lives with his family in Richmond, California. They along with good friends, care for him every single day. He cannot breathe on his own and without going into a lot of details, let me just assure you that it is very expensive and well worth it.
Jason has a lot of trouble with his insurance companies who try to drop him on pretty much of a daily basis. They live in constant fear, financially.
So if this story has touched you, you can do something about it. You can help. If you would like to send a donation to Jason, you can do that at:
P.O. Box 70513
Point Richmond, CA 94807
Jason is not a cause but he does have one.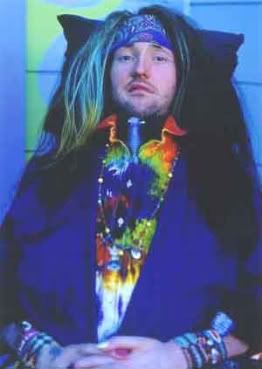 Love and Peace!