I don't know if you've heard about this story but I've been following it because I have spent a great deal of time on Antigua. Really great time actually, but this story is not great at all. It's horrific. It's taken me a while to get through writing about it because I'm on vacation right now (getting on a plane back home today) but I wanted to finish it so here it is.
Three weeks ago British couple
Catherine
and
Ben Mullany
were married in Wales, in the village where
Catherine
was from.
Catherine
, a 31 year old doctor and
Ben
, a 31 year old physiotherapist, then honeymooned at Cocos Hotel on the island of Antigua, located in West Indies.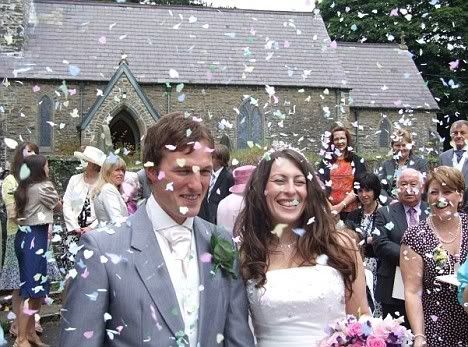 On July 27, the last day of their honeymoon, an intruder broke into their room for what may have been a botched robbery. At about 5 AM, a friend that the couple had made while on their honeymoon who was in their own room at the time, heard
Catherine
screaming. 20 minutes later the same person heard 2 gunshots.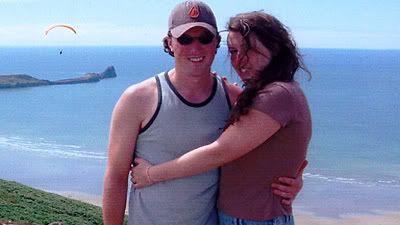 Catherine
was found dead while her husband
Ben
was left clinging to his life. She had been shot in the head.
Ben
had a fractured skull, a broken leg and had also been shot. Doctors on Antigua declared
Ben
to be brain-dead but his parents wanted to see if by miracle, British doctors could find a way to save him, so they flew down to the island and took their son back to England.
Catherine's
body had already been taken back home by her parents who had also flown into Antigua.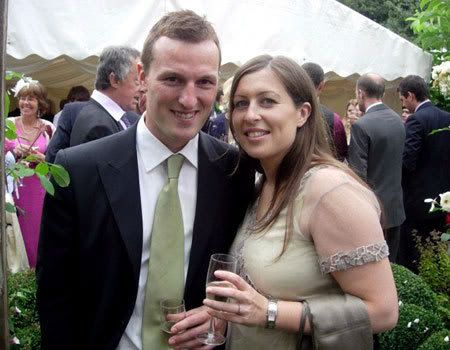 British doctors validated
Ben Mullany's
prognosis and on Monday he died as well. The couples families will now be holding a joint funeral at the same church where they were married on July 12.
Police on Antigua have taken a suspect into custody. His name is
Clarence "Cloud" James
. Everybody on Antigua has a nickname and he's known as
"Cloud"
.
James
is an alleged drug dealer (Antigua has a lot of drugs now) and he is the only suspect at this time.
James
is also known to sell stuff as sort of a beach vendor to tourist on the beach. It is rumored that
James
may have taken the couple on some sort of island tour earlier in the week.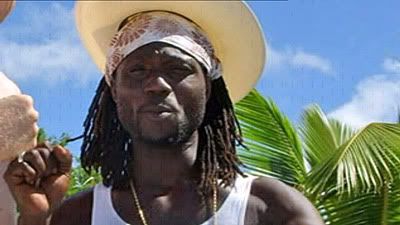 "Cloud" in a jail cell in St. Johns, Antigua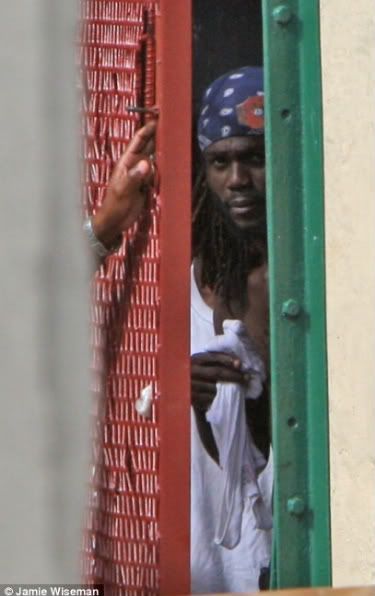 Scotland Yard has sent their own team of investigators to Antigua and that is a good thing because even though most islanders are carrying around cell phones these days, it's still pretty backwards there.
I don't know if they have the right suspect or not but I really hope that they catch who did this.
Times have really changed for the worse. I remember when
cops
didn't even have guns on Antigua.