The monster house that
Aaron Spelling
built in Hombly Hills that has always amazed me is going to be up for grabs soon. Are you in?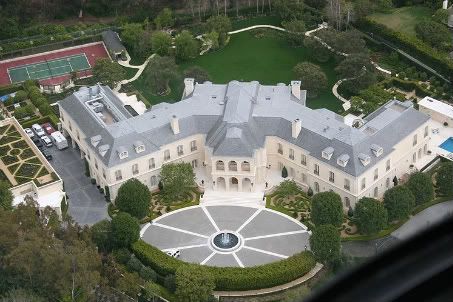 Candy Spelling
, the widow of
Aaron Spelling
is building a new condo. She is so over her current manor that she used to share with the guy who paid for it and their kids,
Tori
and
Randy
.
The
Spelling
mansion is 56, 50o square feet. It has 11 bedrooms, 16 bathrooms, a bowling alley, a gift wrapping room, a doll museum and you could say the worlds biggest walk-in closet for
Candy
, which is 3,500 square feet.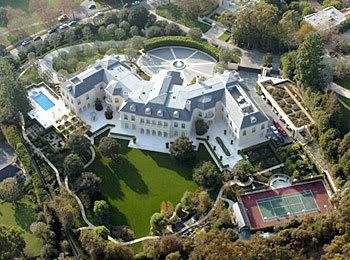 This is the biggest home in Los Angeles County. Hello! But like I said, she's over it. She's basically been living there alone anyway.
Candy
is downsizing.
She is having a condo built that is 16, 500 square feet. Wow, she won't feel so alone now at least.
The new digs are located in Century City (that is next to Beverly Hills) and is costing $47 million.
Why not? Her daughter and grandchildren have no place to live.
The condo will be 2 stories, located on the 41ST and 42ND floors. Good luck up there in an earthquake.
Candy's
new master suite will be 4000 square feet. That's bigger than my house. There will be a dining room that seats 25 guests, a rose garden, private pool, staff quarters, 2 fireplaces and a massage room.
Candy Spelling
has also just taken a job as a national spokeswoman for green living.