A Brittish newspaper, the
Daily Star
is reporting that some mysterious man is trying to sell a sex tape of
Madonna
and
Alex Rodriguez
. If this were true, wouldn't it already be sold? I mean come on, the videographer only wants $2 million according to reports. Look how much they pay for pictures of new-born babies. Puleez, how much would a
Madonna
sex tape go for?
What does make
Madonna
look guilty is that she's helping
A-Rod
"look" for an apartment. If by "look", you mean "hit a homerun" in an apartment, well that makes sense. I just don't see
Madonna
having alot of extra time apartment shopping for a friend, who probably has many other employees who could do that for him.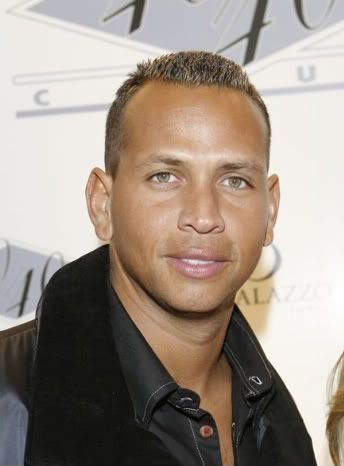 In emails fired off to media outlets, the videoman claims the footage was shot two months ago in an apartment owned by a pal of
Madonna
she knows through
Kabbalah
.
The videoman who is a friend of the apartment owner, also claims he found out about the lovers trysts so he secretly installed a hidden camera in the living room with the lens pointed at the sofa.
He claims the footage he recorded showed
Madonna
doing the nasty with
A-Rod
.
Legal experts say if his claims are true the lensman could face prosecution for voyeurism and burglary. One legal eagle said, "If footage was obtained in this way it would be an outrageous invasion of privacy.
The court would most likely snatch it up if it did exist. But I wonder if
C-Rod
would be allowed to use it in court?
Do you believe all of this?