Very sad news.
Randy Pausch
has passed away.
In case you don't know who he is,
Randy Pausch
was the amazing former professor from Carnegie Mellon who had been diagnosed with pancreatic cancer last year, was given the worst news anyone could ever get, "you only have weeks or months to live" and with having that information, lived his remaining days out by LIVING.
Pausch
gave his now famous
Last Lecture
, which took the Internet by storm. He wrote the lecture for his children but it is a lecture that we can all learn from. And if you have not seen it, it's not too late. You can watch it below.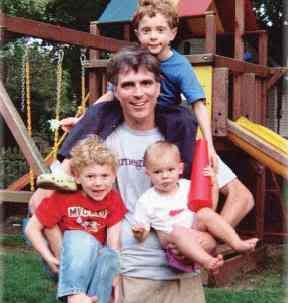 Our deepest sympathies are with the Pausch Family.