Britney Spears
has given
Kevin Federline
full custody of the kids. Both
Britney
and
Kevin
have signed the papers to finalize it.
Kevin
gets sole legal and physical custody of
Sean Preston
and
Jayden James,
while
Britney
will have visitation rights.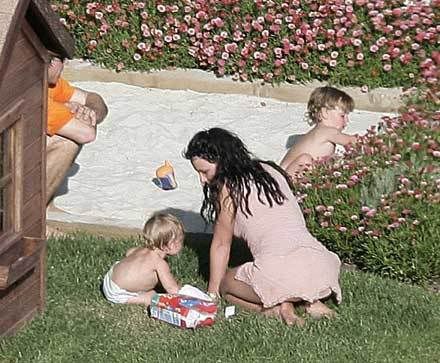 Federline's
lawyer,
Mark Vincent Kaplan
explained that this isn't exactly the way that
Kevin
wanted it to go down.
Kaplan
said, "
Kevin
was not out to get custody.
Kevin's
goal was to set up some kind of template so the mother of his children can coparent. He said, 'I need to have
Britney
to be involved in the coparenting of the kids, but I need there to be a structure.' "
Either way
Kaplan
said, "
Kevin
is absolutely delighted."
It's a strange world we we live in when this turn of events seems kinda OK to us.