John Jermien
(real name John Wesley Jermyn) has been dancing and roller dancing around LA for as long as I can remember. Actually, it's only maybe a 1/2 mile radius surrounding Robertson Blvd. where I've seen him dancing for several years. Did you read me? I said several years. Dancing outside, everyday, for several years. YEARS.
Over the years, he has stayed true to his style. Black spandex leggings and either a black hoodie or no shirt at all. I don't think the weather matters because I have seen him when it's baking hot outside with his black hoodie zipped all the way up, shades and a hat, dancing his heart out to the music coming from his boom box. It is usually hard to see his face because he gets all tucked up in there.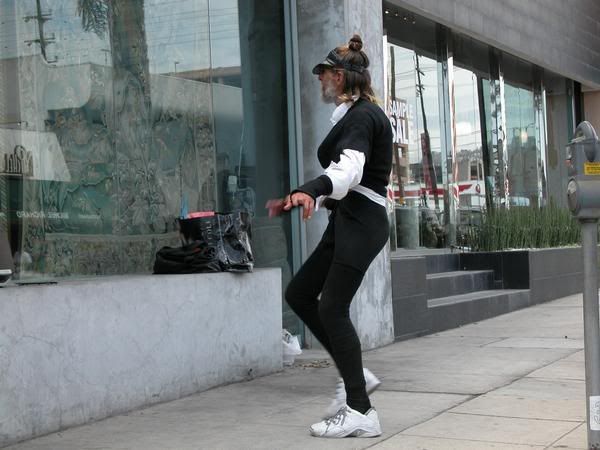 Mr. John Jermien
is almost 60 years old and is homeless. In 1989, his drivers license was revoked and he was evicted from his apartment for "zone ordinance restriction". In 1990, he "pursued street life/orientation".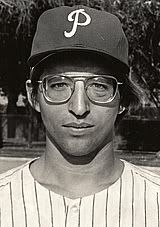 I had always heard that he had been a professional baseball player and that he was a millionaire. Turns out that part of that story was true. He
was
a professional baseball player.
Mr. Jermien
grew up in Southern California. Hancock Park to be exact, in which he likes to refer to as a "coastal California town". He was an awesome athlete in high school and was drafted by the
Kansas City Royals
in 1969.
Mr. Jermien
then attended Pepperdine Univeristy and played a year of minor-league baseball.
After that the story gets a little hazy because
Mr. Jermien
says that he was signed and played for the
LA Dodgers
, while others say that he has suffered from schizophrenia since the late 70's and refuses to take medication. You can decide what you want to believe. I like
Mr. Jermiens
version of his life better though. It's much more exciting. He says that he was an Olympic champion, musician, artisit, surfer, martial artisit and more.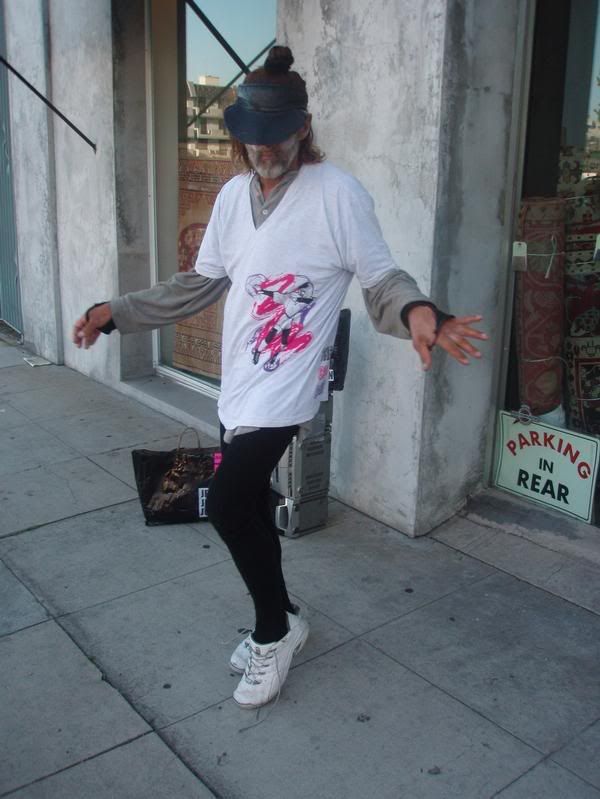 What I do know to be true is this man has been dancing his ass off for a long time and that people now refer to him as
"The Crazy Robertson
"
.
There was even a clothing line released in 2007 that has been named
"The Crazy Robertson"
in his honor. They are selling it at
Kitson
. Hoodies are going for um...98 bucks. I'm not really sure how I feel about that but he seems to be cool with it and they claim to pay him royalties in which his payment of choice is food, booze and paper for his art projects.
Not such a bad life.