On August 31, 2008
"Nike Plus"
is holding
"The Human Race 10k"
in 25 cities around the world. Los Angeles is one of the 25 cities included in the race.
Nike+
is also sponsoring 3 different charities for this event. The
WWF
(Enviornmental Conservation) ,
ninemillion.org
( The UN Refugee Agency) and the
Livestrong Foundation
. When you sign up for the race, you can choose which charity you want to support.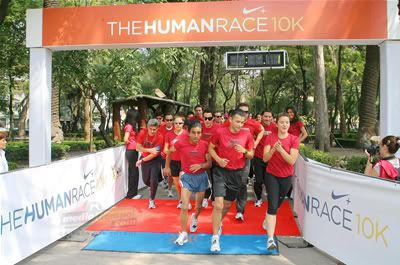 They even have training groups around LA that they can hook you up with so you can train with them every week, to get ready for the race. You don't have to do it alone!
You can sign up for the race at
http://nikeplus.nike.com
My persoanl choice of charities would be
LIVESTRONG
. I'm all about kicking cancer's big fat ugly ass. GO TEAM!
http://www.livestrong.org