One of the best things to be added to this city is
The Grove
. It's like being in a totally controlled atmosphere. There is music flowing through the air which has been synced-up to play along with the water show in the fountain. Everything is clean. People are strolling down Main street, riding the Trolley, dining at one of the sidewalk cafes, going to see a movie, shopping or just plain people watching. It's a happy place. It's the only place that I know of
including
Beverly Hills, where Johnny Junk won't be there to ask you for any "spare" change.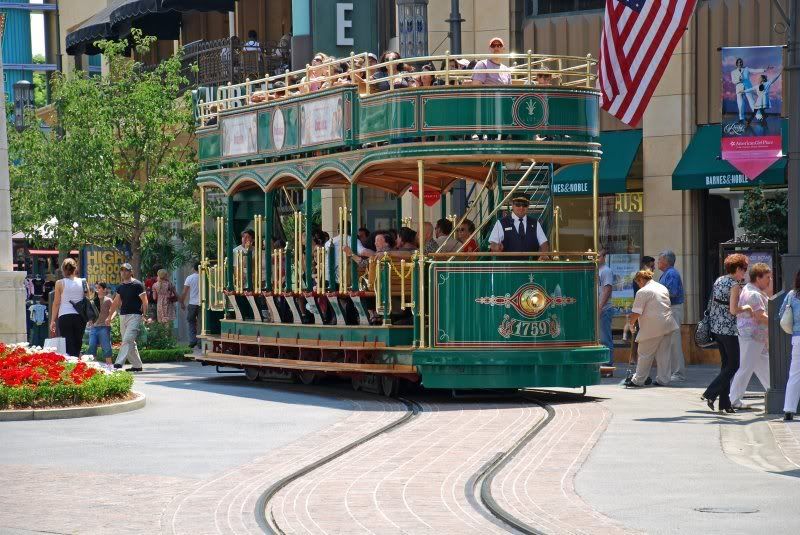 One of my all time favorite stores is there,
Anthropologie
. There is also a
Nordstrom's
,
J Crew
,
Apple store,
Victoria's Secret
,
Gap
, a HUGE
Barnes & Noble
,
Forever 21
and lots more.
I love it during the holidays because it's a really festive place. Not seeing any snow during this time a years sucks, but they make it snow there every day!
And last but not least, if you're looking to spy some celebs, this would be a good place to start.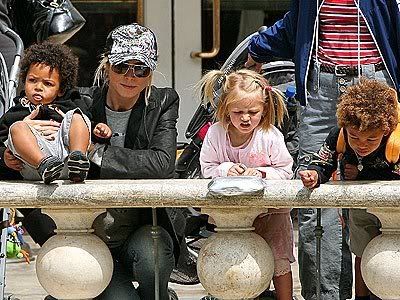 Heidi Klum and crew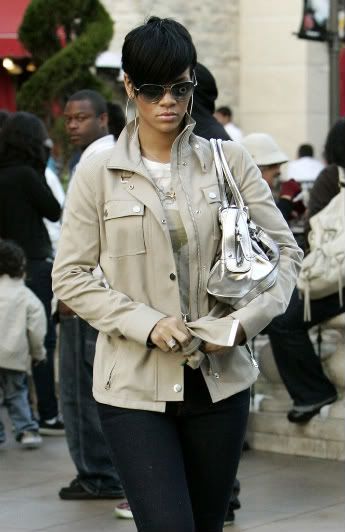 Rihanna
Lisa Marie Presley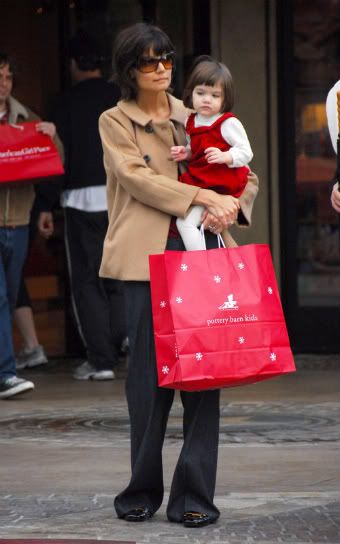 Katie Holmes and Suri
For more info go to:
http://www.thegrovela.com/