When:
Wednesday June 18 7-11 PM
Where:
6121 W. Sunset Blvd. Los Angeles (duh)
Why:
Because the first 200 people get a signed limited edition print.
And:
Because it's FREE (unless you buy somethin')
And:
Because
Mr. Brainwash
is an f-ing cool/street/graffiti/pop/icon/random ARTIST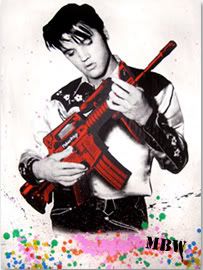 http://www.artshow2008.com/
Be there or be somewhere else.