I had a pair of gladiator sandals when I was in high school. They were black and the heal zipped up the back. I loved them and wore them a lot. I think that I've mentioned that I'm a bit of a hippie (hippie-hip not hippie-hair-under-my-pits-dead-head-hippie) and I had always thought that gladiators were hippie-cool.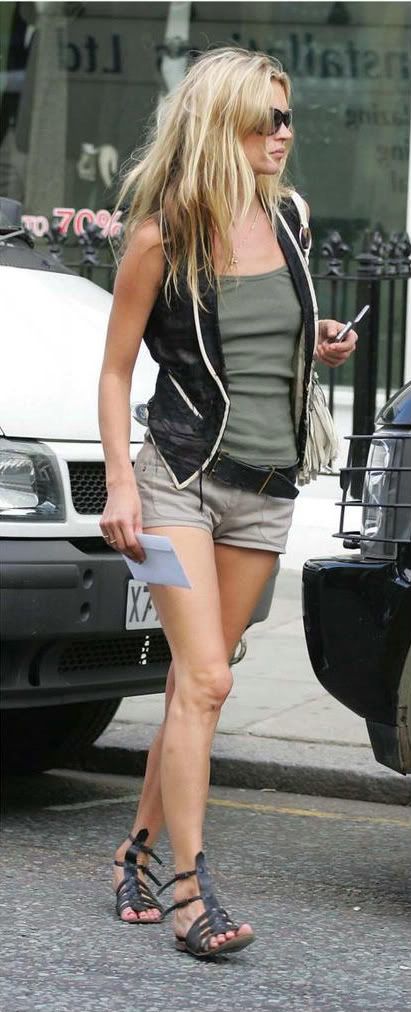 I had not seen any for a long time, so I was happy when I found another pair at Urban Outfitters about 2 years ago. Since the trend has hit , I had to put them away for now. That's OK, I'll bring them back out in a few years. I just hate it when things become really trendy and all of Los Angeles is wearing it. Just like skulls, Turquoise jewelry, leggings and bug-eye sunglasses. Anything that you could find in the "Alley" downtown a few months after people start wearing it. You get the idea.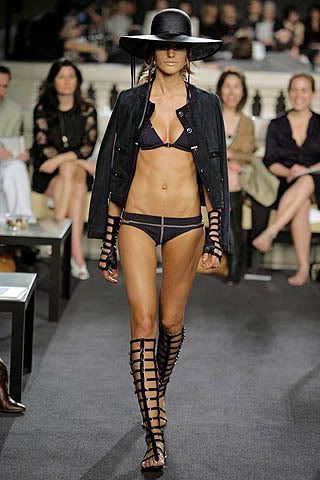 But now I've had enough. A couple of days ago I saw 2 woman walking down the street in Beverly Hills. They weren't together. One woman was wearing gladiators like the Chanel ones in the photo above, only they were silver and she was wearing them with white burmuda shorts. Hello! The second lady was wearing the same style gladiators but in black with sun-tanned panty hose. First of all, don't ever wear sun-tanned (vomit) panty hose with
anything
.
Second of all, there are not many women who could pull the knee high style gladiators off in the first place. Actually, I can't think of any. But if you still feel the need to be rocking those gladiators, this would be a less obvious or less offensive look...
Or this...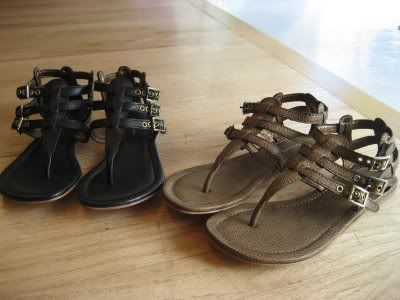 Or even better, put them back in your closet for now.