Once upon a time, there was a little girl living in Russia named
Kira Plastinina
, who wanted to be a princess. But when she grew up to the ripe age of 14 and came to her senses, she changed her mind. She decided to start her own clothing line and open her own boutiques around the world instead.
Actually, it was her dad who decided that. It helps to fulfill your dreams when your father is a billionaire. All kidding aside, it does help when you have parents who are visionaries and who do
actually
think that you may have some talent. But let's face it, it helps even more to start your own business at the age of 14 when your dad is a BILLIONAIRE.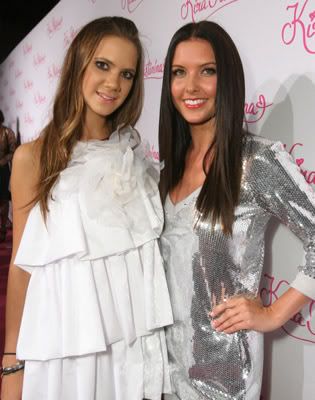 Kira's
dad
Sergei Plastinin
(I think that
Kira
just added an "A" to her last name) is the orange juice king of Russia. He was looking to diversify his business when he noticed
Kira's
sketch's of dresses that she used to doodle in her notebook. After showing her dad her favorite sketch's,
Kira
thinks that he showed them to some professionals because he came back to her and asked her if she wanted to start a business.
Kira
said "No way dad, that a stupid idea. I would
hate
that you jerk-off. You're so selfish".
Just kidding
.
Kira
didn't say that. She said, YES!!! YES!!! YES!!!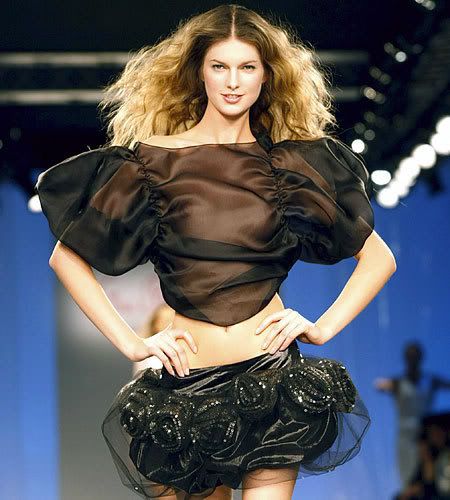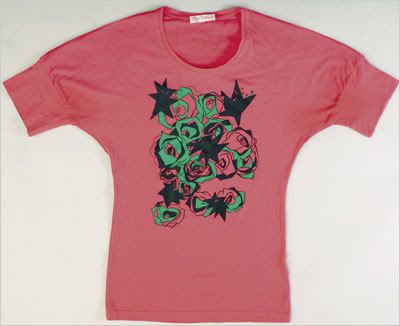 So, now we have the
"Kira Plastinina"
boutique on
Robertson Blvd
. with 4 more locations in LA to come. It is pink. Lots and lots of pink. She loooves pink.
Kira
is putting a round little
"Kira pink"
sofa into all of her boutiques as her signature. Most people will actually be able to afford to buy something on
Robertson
now. The prices at the store are not bad at all and her clothes are aimed towards teenagers with a non-teenager flair. Although, I don't know any
non
-teenagers who would be willing to rock hot-pants except for maybe
Janice Dickinson
. I'm not saying she should.
Another thing that
Kira
loooves is
Paris Hilton
. The story goes that
Kira's
dad paid
Paris
$2 million to attend one of her fashion shows. Hello
Sergei
, I am available to walk
Kira's
doggie for $2 million...and pick up the poopers.
The store is located at
116 S. Robertson Blvd.