I've been thinking about people in Brazil calling
Karolina Kurkova
fat for the past few days. Do you think she's fat? Wasn't the model who died from anorexia in 2006 from Brazil? Remember that? There was a sudden outcry to the fashion industry for no more super-uber-thin models. Spain said "NO SKINNY BITCH'S ALLOWED ON THE RUNWAY!" Everyone was upset.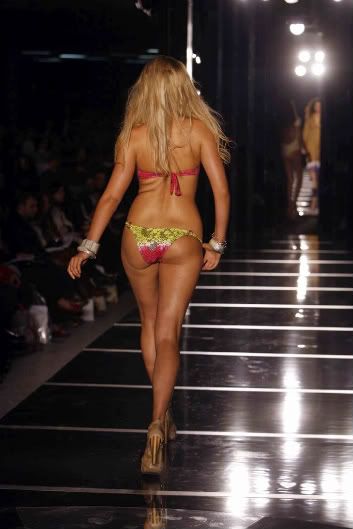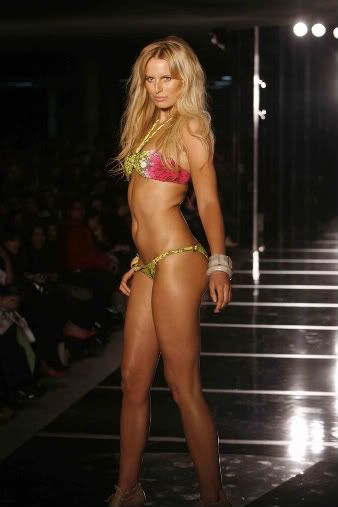 Even more so, Brazil was upset. The Brazilian tabloid
O Dia
ran a headline that read, "Dictatorship of skinny look kills a model."
Ana Carolina Reston
was 21 years old and weighed 88 pounds when she died in her hometown of Sao Paulo. How quickly you forget Brazil.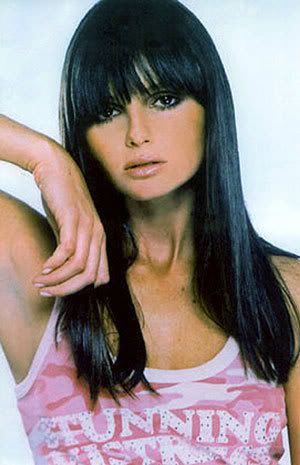 What's up with that? You know how much I love you Brazil, because I was just there not too long ago. I know that you have a reputation to uphold and all, with your Brazilian butts, Brazilian-cut bikinis, your Brazilian waxings and your Brazilian top-of-the-line plastic surgeons, but you also have Brazilian fatties. And I have the photo's to prove it. I didn't take them on purpose. Your fatties just got in the way of my camera. Truth.
So, here they are Brazil. I'm not trying to call you out, but you asked for this. If you think that
Karolina Kurkova
is a fat pig, I can only imagine what you said about me.
Beijo Ciao,
Gabby
BRAZILIAN FATTY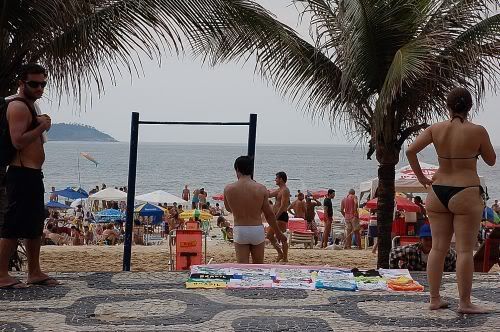 NOT A FATTY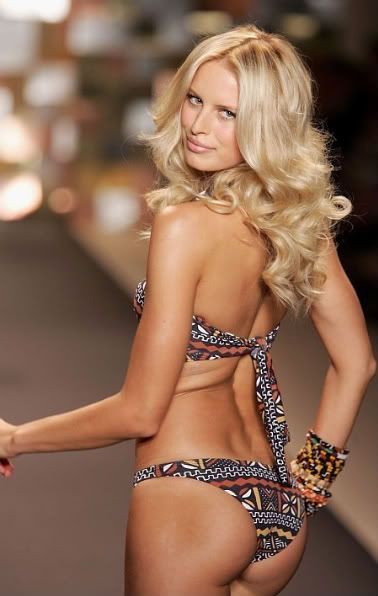 BRAZILIAN FATTY
BRAZILIAN FATTIES