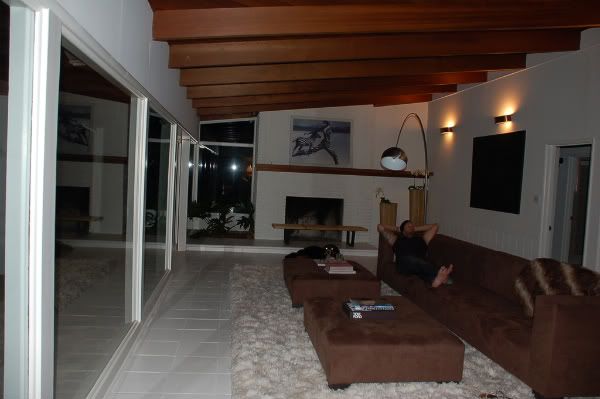 Photo property of Hollywood Hills Life
This is
Matt
. The one and only fabulous
MATT SCHULZE
from movies like
The Fast And The Furious
(Vince),
Blade 1
(Crease) and
Blade 2
(Chupa the blood sucking vampire),
The Transporter
(Wall Street),
Torque
(Henry James),
Mr. Brooks
(Thorton Meeks) and a bunch of other stuff.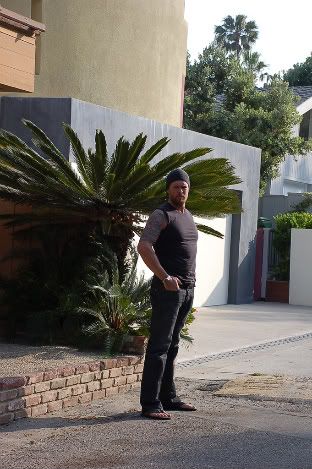 Photo property of Hollywood Hills Life
Matt
is my best friend so I am probably going to be promoting the hell out of him here on my blog. Best friends do that kinda shit shamelessly, right? This photo is of
Matt
and
Orson
(his doggie, my God-doggie) at my place. I will probably also be posting a lot of photos of
Orson
too because he is just so beee-u-ti-ful!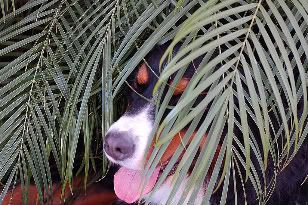 Photo property of Hollywood Hills Life
My best friend is very talented and I don't think that many people know that he can play the guitar like a mofo. Check out this video of him playing with
David Bowie's
drummer.
I have been trying to talk him into putting a band together for a while now. It's hard because he has been working really hard on his new project
"The Acquirer"
which he is writing, directing and starring in one of the worlds first webisodes (I may have just made that word up). He shot it like a movie, only he did the whole thing in High Definition which looks awesome.
Check it out because you can watch the whole thing for free on
http://www.cinsay.com/
.
Tom Sizemore
(
Saving Private Ryan
) and
May Andersen
(
Sports Illustrated Swimsuit Addition
) are also in it.
Matt
and
Tom
are amazing in it but to be perfectly honest,
May
sucks. Oh well, what can you do? She was not the first choice and the original actress had to bail out because of a contract that could not be undone. The clock was ticking and
Matt
did the best that he could with finding an 11Th hour replacement. At least May is nice to look at.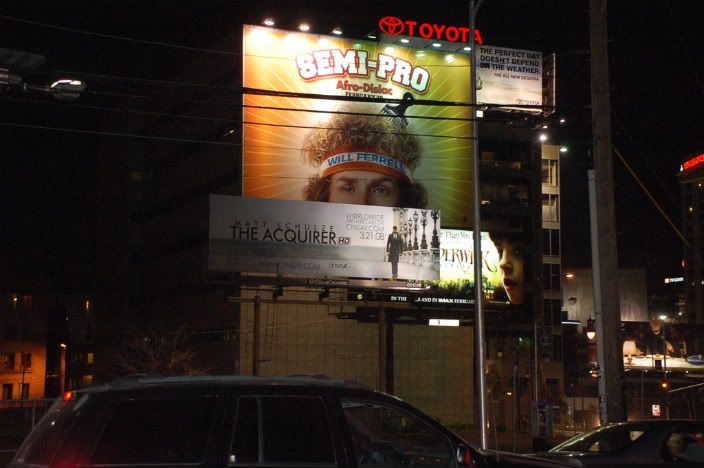 Photo property of Hollywood Hills Life
Most of the first episode (webisode) was filmed in Paris and the footage is so gorgeous. I'm really proud of
Matt
. He did an awesome job. Not many people could pull off what he did with the budget, crew and time that he had to work with. If you only knew...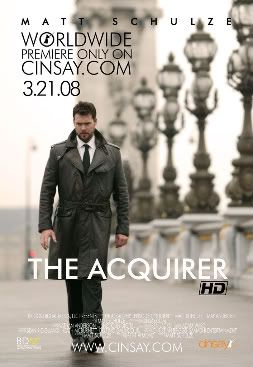 They have been advertising
"The Acquirer"
Episode 1 as a action genre . I don't know why. Maybe because Matt has played a lot of action characters, but it is not so action based. There are fight scenes but it is more about introducing you to his character Lucien and the path that he is on as an international jewelry thief. It is more of an artsy-thriller because
Matt
is very visual.
In the meantime, I'm just going to keep bugging him to get a band together. Maybe he will find the time at some point.