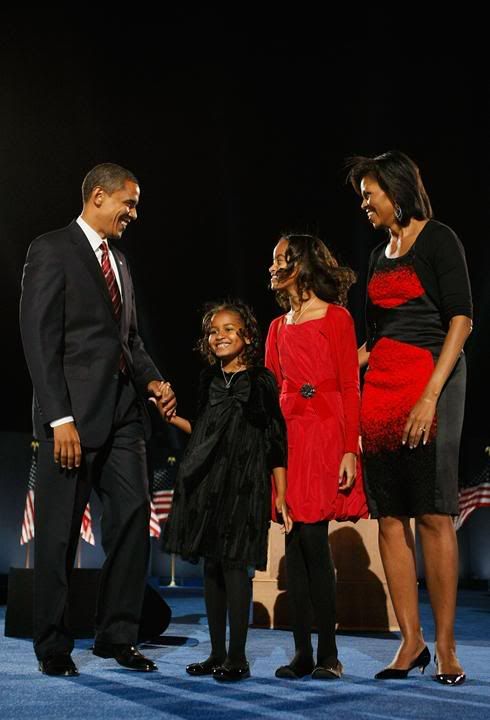 Not us, if
Michelle Obama
does not get herself a stylist. Quick!
I make it a habit not to discuss politics here, although, I did think it was important that everyone should get out there and vote. And it was great to see that this election brought out the voters big time. But...
I have to say that I was horrified by our soon-to-be
First Lady's
dress tonight. That was NOT an acceptable outfit for the
First Lady
of the
United States of America
. What was that anyway? Why didn't someone stop her? I can appreciate the fact that she wanted to some how match her daughter's outfits but with THAT dress? Noooooo! Somebody needs to get in there and help her out. Send in the Style Emergency crew STAT!
On the other hand,
Malia
and
Natasha
(
Sasha
) looked beautiful and their dresses were adorable.
Photo credit: Getty Images